News
---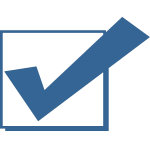 Resolution Declaring Pulaski County a Second Amendment Sanctuary County
Resolution Affirming Pulaski County's Support and Defense of the Constitution of the United States, the Second Amendment and Article 1, Section 13 of the Constitution of the Commonwealth and Declaring Pulaski County, Virginia a Second Amendment Supportive County.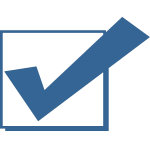 Public Notice
The Pulaski County Board of Supervisors will convene to consider two items, as listed below, that will require a public hearing. The Board of Supervisors will host both of these public hearings at 7:00 p.m., or as soon thereafter as it can be heard, on Monday, December 16th, 2019. The meeting location will be at Central Gym, located next to the County Administration Building, 143 Third Street, NW, Pulaski, VA 24301.
Public Hearing to consider comments regarding the new draft of the Pulaski County Comprehensive Plan, including the Future Land Use Map.
Public Hearing to consider comments regarding a utility easement request. A request by American Electric Power for the Pulaski County Board of Supervisors to convey a utility easement/right of way, at or near the Pulaski County Visitor Center property, located at 4440 Cleburne Boulevard, Tax Map #065-1-144, for the purpose of electric power line and associated infrastructure.
Comments may be presented orally, or in writing, prior to the meeting or in person at the public hearing. Information regarding the matter(s) referenced above is available for public inspection from 8:00 a.m. to 5:00 p.m., Monday through Friday, at the Community Development Department, County Administration Building, 143 Third Street, NW, Suite 1 in the Town of Pulaski or by phoning (540) 980-7710. Information about the Comprehensive Plan revision is available at the Comprehensive Plan website.
For disabled individuals who may require special auxiliary aids or services, the County upon request will make reasonable accommodations available. Please contact the County's ADA Compliance Officer at (540) 980-7800 (TDD accessible) or (540) 980-7705, ten (10) days prior to the above meeting date to arrange for these special accommodations.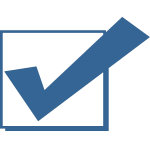 Water & Sewer Master Plan Open Houses
The Pulaski Public Service Authority (PSA) is in the process of preparing a Water Master Plan and a Sewer Master Plan. Five (5) community meetings will be held to receive public input for future service areas and project ranking criteria. For more information about the Water Master Plan and Sewer Master Plan, please contact Jared Linkous at 540-980-7710 or by e-mail at jlinkous@pulaskicounty.org.
Pulaski County Administration Building, Pulaski County Board Room, 143 Third Street, NW Pulaski, VA - Thursday, October 24 2019 from 4pm - 6pm
Draper Village Chapel, 3091 Greenbriar Road, Draper, VA - Monday, November 4, 2019 from 4pm-6pm
Town of Dublin Council Chambers, 101 Dublin Park Road, Dublin, VA - Thursday, November 14, 2019 from 4pm-6pm
Snowville Elementary School Cafeteria, 4858 Lead Mine Road, Snowville, VA - Monday, November 18, 2019 from 4pm-6pm
New River Valley Business Center Training Room, 6580 Valley Center Drive, Radford, VA - Thursday, November 21, 2019 from 4pm-6pm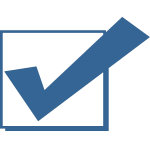 CodeRED Emergency Alerts

Sign up with CodeRED to receive important Emergency Alerts, messages and notifications from the Pulaski County Emergency Management Authority.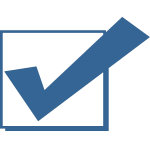 Pulaski County Is... Developing our Comprehensive Plan!
We are pleased to announce that the Pulaski County Comprehensive Plan is in the final stages of development. Pulaski County is hosting four (4) open house meetings to share the plan and to receive public input. We sincerely hope that you will join us at one of the community meetings in the month of October. More information about the Comprehensive Plan is available at www.pulaskicounty.org/compplan or by contacting the Department of Planning & Community Development at 540-980-7710
Central Pulaski Open House: Pulaski County Board Room, County Administration Building, 143 Third Street, NW, Pulaski, VA. Tuesday, October 8th, from 5 to 7 PM
Snowville Open House: Snowville Elementary School, Art Room, 4858 Lead Mine Road, Snowville, VA. Thursday, October 10th, from 4 to 6 PM
Fairlawn Open House: Old Riverlawn Elementary School, 6671 Riverlawn Court, Radford, VA, Wednesday, October 16th, from 4 to 6 PM
Draper Open House: Draper Village Chapel, 3091 Greenbriar Rd., Draper, VA. Monday, October 21st, from 4 to 6 PM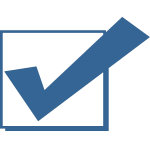 The New River Valley Aiport Continues to Expand
The New River Valley (NRV) Airport in Pulaski County, Virginia has been awarded $743,425.00 in grant funds to strategically expand its aircraft parking ramp. The funding comes in the form of two grants. The first grant issued by the Federal Aviation Administration (FAA) covers 90% of the project cost and is for $682,738.00; the second grant issued by the Commonwealth of Virginia Department of Aviation covers 8% of the project cost and is for $60,687.00. The grant funds will be matched with $15,173.00 of NRV Airport funds to make up the total $758,598.00 construction cost for the 21,675 square foot ramp expansion.
The expansion at the airport is something the Airport Commission and local government leaders feel is critical to the short and long-term growth of the region. "The NRV Airport has always been a vital asset and a differentiator in our economic development toolbox, and expanding its capabilities is important to supporting the New River Valley and serving specifically the significant business growth we are experiencing here in Pulaski County," stated Jonathan D. Sweet, County Administrator, Pulaski County. "The airport's ability to leverage federal and state grants to cover 98% of the cost makes the project viable, allows for a much quicker return on investment back to the Commission and gives our business and industrial community a greater competitive advantage in the marketplace."
The federal grant funding was made available with Congress's passage of the FAA Reauthorization Act of 2018, which Virginia 9th District Congressman H. Morgan Griffith was a cosponsor. The legislation, which provided $3.35 billion for the FAA Airport Improvement Program (AIP) received support in the U.S. Senate from Virginia Senators Mark Warner and Timothy Kaine, and was signed into law in October 2018. Funding for the AIP program comes from federal taxes assessed on aviation fuels and does not use general fund money. Similarly, the Virginia Department of Aviation's grant utilizes funding derived from the 5-cent state tax on aviation fuels sold in the Commonwealth. "These are aviation taxes being reinvested to fund aviation projects that ultimately generates more taxes and better serves the assorted needs of our diverse customers," said Keith Holt, manager of the New River Valley Airport. "We have seen a tremendous increase in air freight traffic and overall airport usage which can be directly tied to the growth and strength of our local economy."
The expansion will allow the airport greater space to park aircraft and transport air cargo. So far, in 2019, the airport has moved over 294,000 pounds of air freight, an increase of nearly 215% over 2018 figures. The project, awarded through a competitive bid process, will be constructed by W-L Construction and Paving Inc., from Chilhowie, Virginia. Eden and Associates with offices in Blacksburg, Virginia, will provide on-site engineering and construction management services.
The New River Valley Airport is a 469-acre general aviation airport located two miles north of the town of Dublin on State Route 100, directly adjacent to the New River Valley Commerce Park. The airport's 6,201-foot-long runway can handle a wide array of corporate jets and has all-weather instrument landing capabilities. Operated by the New River Valley Airport Commission, with representatives from seven local jurisdictions, the airport is focused on the air service needs, demands and growth of regional businesses and economic development.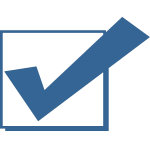 Traffic Delays Expected on Old Route 11
Virginia Department of Transportation has informed the county they will be milling and paving a stretch of road along Old Route 100 between the Exxon/Subway station to the traffic light intersection at Newbern Road. The work will begin around 8:30am on August 14th and last for a few days. Traffic along this route can expect delays with one lane escort until the work is complete.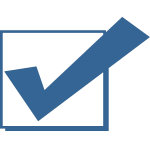 Pulaski County Comprehensive Plan Update
Together, we are on a year-long journey to create a plan for our community. The Pulaski County Comprehensive Plan is a guiding document for our county as it relates to capital spending, projects, strategies, priorities, land use policy, housing, education, and so much more. To develop a good plan, we need input from the public.
You can help us develop the plan for our community by completing our citizen survey. All answers are confidential and the survey is open to the public. Please share the link with your families and friends.
The survey will be open until April 15th, 2019 and can be accessed from the Comprehensive Plan website at http://www.pulaskicounty.org/compplan.
The Pulaski County Comprehensive Plan redevelopment is underway and we are looking forward to sharing the final product with you this fall. You can follow the progress of the plan on the website as we create our vision for Pulaski County together.