News
---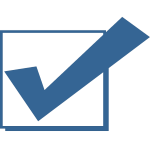 Redistricting News and Election Information
Redistricting News, Election Information & Voter Registrartion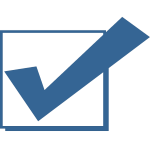 Broadband in Unserved Areas
All Pulaski County residents who reside in unserved broadband areas are encouraged to pre-register to show interest in fiber-to-home broadband internet to help ensure universal coverage and to finalize the construction sequence by All Points Broadband. Head to the link below to pre-register.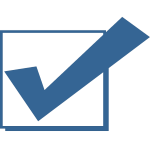 Pulaski County Board of Supervisors Awards 2022 Lead Through Service Scholarship to Gwendolyn Puckett
The Pulaski County Board of Supervisors and County Administration continues to fulfill their priority of fostering local leadership development and bolstering service to the community through the personal sponsorship of their Lead Through Service Scholarship. This year's selected recipient of the 2022 Lead Through Service Scholarship was Gwendolyn Puckett.
"It is important that we directly invest in developing our next generation of local leaders and cultivate a mindset in our youth of continued service back to their community," stated Jonathan D. Sweet, County Administrator. "The future of our County rests in the hands of these young developing local leaders, that will return to Pulaski County and one day serve as our teachers, our nurses, our business leaders, our entrepreneurs and our workforce that carries our community forward."
The competitive and most coveted local scholarship is awarded to a graduating Pulaski County High School student who demonstrates leadership through serving their community and plans to continue to contribute to the community upon completion of their formal education. The annual scholarship is in the amount of $2,500.00 and can be utilized at any two- or four-year institution or technical degree program.
"I am honored to contribute to this scholarship and more importantly the cause of investing in our County's future leadership," stated Laura W. Walters, Chair, Pulaski County Board of Supervisors. "This is an excellent way to help raise up future leaders and instill in them a better appreciation and value of service to their community. We can all help to develop future public servants by encouraging their volunteerism, offering them opportunities to serve their community, and by investing in them through education."
The annual competitive scholarship is funded personally by each individual member of the Board of Supervisors as well as the County Administrator, Assistant County Administrator and certain County staff who share in the vision of local leadership development. There are NO taxpayer's monies involved with this scholarship and contributions are entirely voluntary. The members of the Board of Supervisors are as follows: Laura W. Walters, Chair, Dirk I. Compton, Vice-Chair, Adam P. Hall, Jeff G. Reeves and Howard A. "Andy" McCready. The County Administrator is Jonathan D. Sweet and the Assistant County
Previous Lead Through Service Scholarship recipients are Ms. Breanna Lytton 2019, Ms. Jaelyn Szerokman 2020, Alex Turner 2021 and Ashlyn Kirtner 2021. The Scholarship has provided more than $18,000.00 in grant awards to graduating seniors of Pulaski County High School since its inception in 2019. Administrator is Anthony D. Akers.
Pulaski County is…Leading through Service.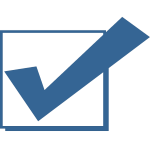 Proposed Amended Ordinances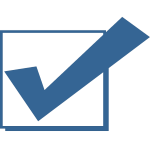 Pulaski County Board Of Supervisors Provides Updates ON Its Litter Clean-Up Campaign
On Saturday, April 9, 2022, the Pulaski County Board of Supervisors kicked off the second year of their Adopt – A – Spot campaign by distributing clean up supplies and picking up litter in their respective districts. Over seventy (70) bags were given out and fifty-three (53) bags of trash, twenty-three (23) tires, one (1) lawnmower, one (1) bucket, four (4) signs and a television were reported collected on kick-off day. In the last month, citizens and groups have picked up two hundred and seventy-two (272) bags.
The Board of Supervisors would like to thank all who participated in the kick-off event and to those who continue with efforts to keep our county beautiful by picking up trash and litter. The Board would like to express its gratitude to Cub Scout Pack 742, Scouts Troop 158-G and the Americares volunteers who have been cleaning up in Pulaski over the past month.
It is not too late to Adopt-A-Spot! Those who volunteer to participate will receive an Adopt-A-Spot sign to put up at their spot or area with their name or logo. At the end of the campaign, there will be prizes awarded to those who have collected the greatest amount of trash. Certificates of appreciation will also be presented to all individuals and/or groups that participate and submit contact information.
2021 participants will be recognized with awards given at the Board of Supervisors meeting on Monday, April 25, 2022, at 7 p.m.
Pulaski County will provide bags, gloves, and vests to groups for use at any time. These will be available along with the Adopt-A-Spot signs at the County Administration office. If you would like to participate but do not have a site in mind, Pulaski County will provide suggestions. Contact Cheryl Farris cfarris@pulaskicounty.org or (540) 980-7705 or Laura Walters lwalters@pulaskicounty.org or (540) 230- 6272 for further details.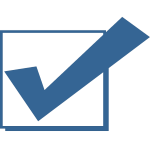 Pulaski County Successful in Receiving Broadband Funding
Pulaski County was successful in receiving a Virginia Telecommunication Initiative (VATI) grant to deploy a universal broadband deployment project that would deliver a fiber-to-the-home solution to more than 7,800 unserved residents, businesses and community anchors throughout Pulaski County. The $29,122,669.00 VATI grant will leverage an additional $29,122,669.00 in both public and private funding to effectively construct the $58,245,338.00 project.
"Christmas has come early with the news of this award, and it will allow us to resourcefully cobble four different funding resources to make this monumental project possible, not costing the taxpayers of Pulaski County a penny. This has been one of the Board of Supervisors top priorities for decades and it is beyond extraordinary that we have solved the elusive riddle of universally deploying broadband to the remaining citizens in the County that do not currently have access to this important 21st Century infrastructure", stated Jonathan D. Sweet, County Administrator. "The constellation of direct partners, to include Appalachian Power and All Points Broadband, as well as our neighbors of Montgomery and Bland Counties, were instrumental in the collective success of securing the necessary funding, and now the real work begins to deploy both middle- and last-mile fiber throughout the County to boldly take broadband where broadband has never gone before."
The Pulaski County grant award was part of a three-county project totaling $135,725,363.00 with a $68,355,355.00 VATI award leveraged by $67,370,008.00 in private and other public funding to include direct ARPA funds. The project will potentially serve nearly 20,000 unserved residential, business and community units in throughout the three jurisdictions.
"This could be one of the most transformational public/private projects the New River Valley has seen in the last 40+ years", stated Joe Guthrie, Chair of the Pulaski County Board of Supervisors. "The robust demand for bandwidth to telework, tele learn and connect to telehealth has grown immensely in the past couple of years, and providing our citizens with access to the gold standard of broadband will more than adequately support the needs of our citizens, businesses and institutions in every corner of the County."
The project will involve installing fiber optic cable upon Appalachian Power's utility poles, with the added benefit of providing a more robust communications platform for the company's deployment of new electric meters and distribution automation (DA). The new smart meters and DA equipment improve service reliability for power customers. Space on Appalachian Power's middle-mile fiber infrastructure will then be leased to a private internet service provider(s). This pilot program was made possible by the 2018 Grid Security and Transformation Act, 2019 Broadband Pilot Program legislation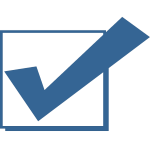 Pulaski County Announces New Online Permitting System
Pulaski County Administration is pleased to announce that a new online permitting system is now available to the public. The Energov Citizen Self Service Portal offers a "one stop shop" to apply for, track, and manage both permits and plans. The online portal provides easy access for users to schedule inspections, make payments and print permits and plan approval from the users account.
The Energov platform is supported by Tyler Technology. This cloud based solution is currently used by hundreds of municipalities across the United States across a variety of products. Twenty-two (22) of the twenty-five (25) largest counties in the United States are currently using Tyler products.
The Community Development Office, which includes Engineering, Building and Planning/Zoning participated in a year-long collaboration with the Information Technology Department and Tyler Technologies to develop and customize the new permitting and plan review platform. Paper applications and processes have been converted to the online format. The overall vision for the online platform is to eliminate the use of paper and inefficient processes to save both time and money for the county and its citizens.
"This new platform is just another example of Pulaski County's effort to provide the highest level of customer service, keep up with industry standards and expedite the development demands we are experiencing in the County", stated Jonathan D. Sweet, County Administrator. "Our Community Development Office is staffed with top-tier professionals and feel this new tool will increase capacity and accessibility that will prove to give our citizens and customers an even better end-product and option of experience."
The Citizen Self Service (CSS) platform is available from the Pulaski County website at the Home page (http://www.pulaskicounty.org/) and the webpages for the Building Department, Planning Department and Engineering Department. Users are required to register with an active email the first time they log in. Once a user is registered in the system, the permitting process is user friendly and convenient to access. The portal organizes the permits and plans associated with a user, which allows the user to track past or current permits. The new system allows building inspection staff to log inspection reports in real time. This feature allows users to track projects without having to contact the office. Payments can be made online using a credit card and the system automatically sends invoices, receipts and permits to the email on file. Citizens who lack the technology to use the online service can still apply for permits by contacting the Community Development Department. Staff is available to assist users of the new system and answer any questions about the new permitting system. Contact Pulaski County Community Development Office 540-980-7710 for assistance.