News
---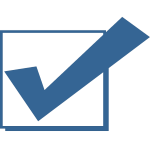 Board of Supervisors Seeking Applications
The Pulaski County Board of Supervisors is seeking applications for the appointment of Board of Supervisor to the Cloyd District.
Interested candidates must reside within the Cloyd District and fill out the application form, which can be submitted with a resume and supporting documentation via email to Ashley Edmonds, Clerk, Board of Supervisors at: aedmonds@pulaskicounty.org. Applicants may choose to return the application and supporting documentation by mail or in person to:
Ashley Edmonds, Clerk, Board of Supervisors, Pulaski County
143 Third Street N.W.
Suite 1
Pulaski, VA 24301
Note: Note: All applications must be received in the office on or before close of business (5:00 P.M.), on Wednesday, February 2, 2022.
Any questions regarding the application process should be directed to Jonathan D. Sweet, ICMA-CM, Pulaski County Administrator, by email at: jsweet@pulaskicounty.org or by phone at: (540) 980-7705.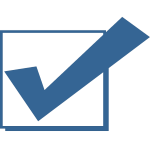 Broadband in Unserved Areas
All Pulaski County residents who reside in unserved broadband areas are encouraged to pre-register to show interest in fiber-to-home broadband internet to help ensure universal coverage and to finalize the construction sequence by All Points Broadband. Head to the link below to pre-register.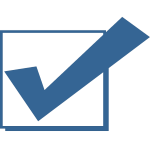 Volvo Officially Launches Electric Trucks
The Pulaski County Chamber of Commerce held an official ribbon cutting ceremony for the launch of two of five Volvo VNR electric trucks that will be utilized for Watsontown Trucking's Virginia fleet.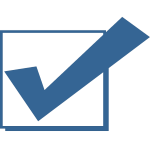 Garbage Collection Delayed
Garbage collection for Monday, January 17, 2022 has been cancelled. Monday's garbage will be collected the following Monday, January 24th, 2022. The Dora Highway, Pulaski, Bagging Plant Road, Dublin and Mason Street, Fairlawn Convenience Centers will now be closed on Monday, January 17, 2022. Convenience Centers will reopen on Tuesday, January 18, 2022.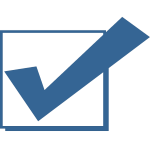 Pulaski County Successful in Receiving Broadband Funding
Pulaski County was successful in receiving a Virginia Telecommunication Initiative (VATI) grant to deploy a universal broadband deployment project that would deliver a fiber-to-the-home solution to more than 7,800 unserved residents, businesses and community anchors throughout Pulaski County. The $29,122,669.00 VATI grant will leverage an additional $29,122,669.00 in both public and private funding to effectively construct the $58,245,338.00 project.
"Christmas has come early with the news of this award, and it will allow us to resourcefully cobble four different funding resources to make this monumental project possible, not costing the taxpayers of Pulaski County a penny. This has been one of the Board of Supervisors top priorities for decades and it is beyond extraordinary that we have solved the elusive riddle of universally deploying broadband to the remaining citizens in the County that do not currently have access to this important 21st Century infrastructure", stated Jonathan D. Sweet, County Administrator. "The constellation of direct partners, to include Appalachian Power and All Points Broadband, as well as our neighbors of Montgomery and Bland Counties, were instrumental in the collective success of securing the necessary funding, and now the real work begins to deploy both middle- and last-mile fiber throughout the County to boldly take broadband where broadband has never gone before."
The Pulaski County grant award was part of a three-county project totaling $135,725,363.00 with a $68,355,355.00 VATI award leveraged by $67,370,008.00 in private and other public funding to include direct ARPA funds. The project will potentially serve nearly 20,000 unserved residential, business and community units in throughout the three jurisdictions.
"This could be one of the most transformational public/private projects the New River Valley has seen in the last 40+ years", stated Joe Guthrie, Chair of the Pulaski County Board of Supervisors. "The robust demand for bandwidth to telework, tele learn and connect to telehealth has grown immensely in the past couple of years, and providing our citizens with access to the gold standard of broadband will more than adequately support the needs of our citizens, businesses and institutions in every corner of the County."
The project will involve installing fiber optic cable upon Appalachian Power's utility poles, with the added benefit of providing a more robust communications platform for the company's deployment of new electric meters and distribution automation (DA). The new smart meters and DA equipment improve service reliability for power customers. Space on Appalachian Power's middle-mile fiber infrastructure will then be leased to a private internet service provider(s). This pilot program was made possible by the 2018 Grid Security and Transformation Act, 2019 Broadband Pilot Program legislation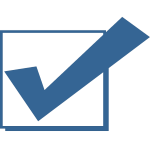 Public Notice: Creative Communities Partnership Grants
The County of Pulaski, VA is eligible to receive $4,500 from the VA Commission for the Arts Creative Communities Partnership Grants program to facilitate new and innovative art projects or services which engage the community and have the potential to advance cultural presence, awareness, and connections. This grant is traditionally matched with local funding.
If your organization is interested in being considered for a grant during the fiscal year beginning July 1, 2022, please contact Diane Newby, Finance Director, at 540-994-2433 or dnewby@pulaskicounty.org before February 1, 2022.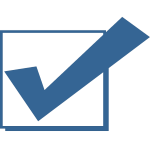 Volvo Partners With Pulaski County Board of Supervisors to Make Significant Investment In STEM Education
A Joint Gift of $24,000.00 given to Advance Experiential Learning Opportunities within the Pulaski County Middle School's STEM and Technology Lab
Pulaski County is pleased to announce that Volvo Trucks has partnered with the Pulaski County Board of Supervisors to provide a gift in the amount of $24,000.00 to the Pulaski County Middle School for the purpose of purchasing new teaching equipment and technology to further outfit the STEM and Technology Lab within the newly constructed school.
"Investing in the development of a STEM lab at the new Pulaski County Middle School is more than a corporate commitment, it is an investment in the students and in new technologies and career pathways right here in Pulaski County," said Franky Marchand, Vice President and General Manager, Volvo Trucks New River Valley Plant. "Our desire is to energize the creativity of today's students in a STEM lab environment within the Middle School. We believe engaging scientific discovery with increased technological knowledge will lead to advantages in the student's lives and in their future careers. We are excited to be involved with the County in this STEM and Technology Lab project."
"Volvo's generosity and partnership with the Board of Supervisors will help accelerate the availability of the latest teaching technologies in the Science, Technology, Engineering and Mathematics fields for our middle school-aged students who may be at the critical crossroad of interest in pursuing a future in STEM," stated Jonathan D. Sweet, County Administrator. "Having a well-equipped state-of-the-art technology lab within our middle school significantly enhances the experiential learning opportunities for our students and provides a foundation of understanding, appreciation and enjoyment for STEM subjects that will give our Pulaski County students a head-start in preparing for the 21st Century jobs of the future. We are thankful Volvo is willing to help us make such a meaningful investment in our children's education and further demonstrate their sincere commitment to our community."
Pulaski County Public Schools provide qualifying high school students, through their STEM Academy, five career pathways: Engineering and Technology, Production, Therapeutic Services, Construction, Law, Public Safety, Corrections and Security. Student learning and achievement are enhanced through the integration of core academics, a STEM-focused curriculum, applied technology, and increased participation in career and technical student organization leadership events. The overall goals of the Pulaski County STEM Academy are to provide students with 21st century, STEM-enriched technological skills and the knowledge necessary to succeed in postsecondary education and in the world of work. The Pulaski County STEM Academy is designed to give students in grades nine through twelve the opportunity to explore several career paths while incorporating Virginia's Workplace Readiness Skills for the Commonwealth.
"One of the bright spots of being an educator in Pulaski County is the support we receive from our local industries. Each year, our Industry and Community Partners find ways to support student learning in creative ways. Today we are celebrating one of these partnerships with a donation to our PCMS Robotics Lab," stated Megan Atkinson, Director of CTE, Pulaski County Public Schools. "We plan to purchase robotics kits so that every Tech Ed student gets a chance to work on a developmentally appropriate robotic system. As they transition from 6th to7th and on to 8th grade, they'll be challenged with a new experience that develops critical thinking, creative thinking and problem solving. We are so grateful for our community partners and their dedication to the future workforce of Pulaski County."
Volvo Trucks North America's operations and products are guided by the company's three core values: Quality, Safety and Environmental Care. The Volvo VNR, VNL, VNX, VHD and VAH trucks are assembled at the New River Valley Plant in Dublin, Virginia. The New River Valley Plant is certified to ISO50001 energy standards. Both plants are certified to ISO14001 environmental and ISO9001 quality standards. The Volvo Group is one of the world's leading manufacturers of trucks, buses, construction equipment and marine and industrial engines and employs about 110,000 people, has production facilities in 19 countries and sells its products in more than 190 markets.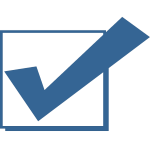 Pulaski County Announces New Online Permitting System
Pulaski County Administration is pleased to announce that a new online permitting system is now available to the public. The Energov Citizen Self Service Portal offers a "one stop shop" to apply for, track, and manage both permits and plans. The online portal provides easy access for users to schedule inspections, make payments and print permits and plan approval from the users account.
The Energov platform is supported by Tyler Technology. This cloud based solution is currently used by hundreds of municipalities across the United States across a variety of products. Twenty-two (22) of the twenty-five (25) largest counties in the United States are currently using Tyler products.
The Community Development Office, which includes Engineering, Building and Planning/Zoning participated in a year-long collaboration with the Information Technology Department and Tyler Technologies to develop and customize the new permitting and plan review platform. Paper applications and processes have been converted to the online format. The overall vision for the online platform is to eliminate the use of paper and inefficient processes to save both time and money for the county and its citizens.
"This new platform is just another example of Pulaski County's effort to provide the highest level of customer service, keep up with industry standards and expedite the development demands we are experiencing in the County", stated Jonathan D. Sweet, County Administrator. "Our Community Development Office is staffed with top-tier professionals and feel this new tool will increase capacity and accessibility that will prove to give our citizens and customers an even better end-product and option of experience."
The Citizen Self Service (CSS) platform is available from the Pulaski County website at the Home page (http://www.pulaskicounty.org/) and the webpages for the Building Department, Planning Department and Engineering Department. Users are required to register with an active email the first time they log in. Once a user is registered in the system, the permitting process is user friendly and convenient to access. The portal organizes the permits and plans associated with a user, which allows the user to track past or current permits. The new system allows building inspection staff to log inspection reports in real time. This feature allows users to track projects without having to contact the office. Payments can be made online using a credit card and the system automatically sends invoices, receipts and permits to the email on file. Citizens who lack the technology to use the online service can still apply for permits by contacting the Community Development Department. Staff is available to assist users of the new system and answer any questions about the new permitting system. Contact Pulaski County Community Development Office 540-980-7710 for assistance.