News
---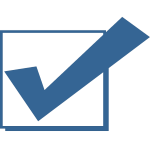 Election Information: November 7th, 2023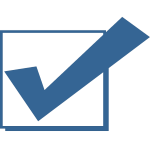 Declaration of Local Emergency
Pulaski County officials are asking residents to refrain from any outdoor burning. Due to higher than normal temperatures accompanied by dry and breezy conditions, the likelihood of uncontrollable fire spread in our area is incredibly high. Outdoor burning at any time of the day could quickly become an out of control wildfire.
In accordance with state outdoor fire laws, any person participating in an open burn that results in a forest fire will be guilty of a Class 3 misdemeanor and will be financially responsible for all costs associated with suppressing the fire.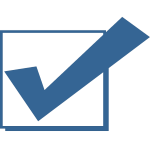 Pulaski County Administrator to Challenge Community to Jet Ski Race
Pulaski County is set to host the American Jet Ski Association's (AJSA) Championship Race on Saturday, September 9th. Preceding this major professional event, Pulaski County, in concert with the AJSA, has organized a jet ski competition on Friday, September 8th, to help raise funds for the Pulaski County ACCE program (Access to Community College Education) through New River Community College. Ahead of what is shaping up to be one of the largest jet ski competitions in the country, community members from area businesses, industries and institutions, along with neighboring local governments and county departments, the teams will compete head-to-head in a timed-course jet ski challenge.
"This is a great way to bring our business community together, to support the Pulaski County ACCE program, to network, to team build and to be a part of making history with our first AJSA Championship Race taking place here at Claytor Lake", stated Jonathan D. Sweet, County Administrator and NRCC Board Member. "We are excited that so many of our business and institutional leaders value these types of unique experience opportunities, and understand the benefits it has to their respective organization and to our community."
The Pulaski County / AJSA Corporate Jet Ski Challenge on Friday, September 8th, will consist of individual teams that compete to see what corporate/institutional-sponsored team completes a fixed-buoy course in the fastest time by taking an average of the three fastest times from each team. There will be awards given out by the AJSA for the winning team, along with second and third place recognition. A sit-down jet ski and all necessary equipment to ride will be provided as part of the team entry and participation. Teams will simply need to register and arrive to participate and enjoy. It is recommended teams plan to make a day of the networking and team building opportunity. Team tents and chairs are encouraged.
'We already have a considerable number of teams committed to the Jet Ski Challenge, and the list is growing", stated Jonathan D. Sweet. "Martin's Pharmacy, Pulaski County Chamber of Commerce, Camrett Logistics, RDL, Trova, and the City of Radford are just some of the teams that have accepted the challenge, but I want to publicly call out and challenge Radford University, Tekni-Plex, BimmerWorld, Fontaine, Volvo, the Towns of Pulaski and Dublin, Delegate Ballard, and all the jurisdictions that make up the New River Valley."
The Pulaski County Board of Supervisors, County Administration, Sheriff's Department and Parks & Recreation will host competitive teams and encourage participation from neighboring counties, cities and towns to support and help raise funds for the Pulaski County Access to Community College Program.
Featured jet ski racers at this event are several national and world champions including two-time amateur ski division world champion and seven-time ski division national champion, Jimmy Wilson, and Pro Women Runabout World Champion, Sophie Francis, and many more.
Anyone wanting more information or wishing to participate in racing events may email Keith McAfee at: keith@ajsaracing.com or call at: (423) 341-6416.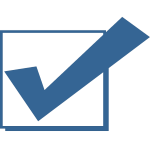 Status Solutions to Enhance Safety for Pulaski County Public Schools
Status Solutions, a leader in providing situational awareness and life safety technology, is proud to announce its latest partnership with Pulaski County Public Schools. Building upon an established relationship with the Pulaski County Board of Supervisors, Status Solutions will extend its innovative solutions to the school district through its Grant of Use program, reinforcing the commitment to safety that the district and Pulaski County have embraced for years.
Pulaski County Administration has been a valued customer of Status Solutions since 2015, utilizing the company's situational awareness platform in their E-911 call center and within county buildings. This new partnership expands the scope of this successful relationship to ensure the safety and security of the school district's students, teachers, staff, and visitors.
"In Pulaski County Public Schools, our top priority is the safety and well-being of our students and staff," said Rob Graham, Superintendent of Schools. "By integrating Status Solutions' advanced situational awareness platform, we are taking a significant step towards creating peace and comfort for our teachers, students, and families. Our partnership with Status Solutions aligns perfectly with the County's unified mission to provide a safe and nurturing environment for learning."
The partnership with Status Solutions aligns with the Pulaski County Board of Supervisors and Pulaski County School Board's unified vision of becoming the safest district within the region. By implementing Status Solutions' technology, the district aims to set a new standard for safety in education, attracting families to the area due to its reputation for excellence in security and care.
Mike Mooney, Board of Supervisors and School Safety Committee Member expressed enthusiasm about the expanded partnership: "We have witnessed firsthand the positive impact of Status Solutions' technology in our County buildings and emergency response facilities. This new initiative reinforces our priority and dedication to the safety and prosperity of our community. We are proud to support our unified mission to not only educate but also protect our most valuable assets."
Safety is the foundation of a thriving community. With the support of the Board of Supervisors, the School Board, and the Chamber of Commerce, everyone is united in the commitment to grow Pulaski County by showcasing the district's dedication to safety. This is why we are also enlisting the help of the Status Solutions Network. This digital marketing business was designed with the sole purpose of sending profits back to the school district to offset the costs of safety measures and then help fund any additional needs. Local businesses will have the opportunity to purchase a membership and be listed in the Status Solutions Network Directory. In turn, students, teachers, and families in the community are asked to patronize those businesses. The Pulaski County Board of Supervisors, with the help of Status Solutions and Status Solutions Network, is inviting the community to take ownership and be part of a secure and vibrant educational experience.
"We firmly believe that safeguarding our schools is not just a responsibility, but a moral imperative," said Amy Jeffs, President of Status Solutions. "By harnessing the power of situational awareness and the Status Solutions Network, our innovative funding model, we are dedicated to creating an environment where students, educators, and staff can thrive. Our commitment to protecting schools goes beyond mere solutions – it's about empowering communities with the tools they need to proactively prevent incidents and ensure a secure future for their children."
The partnership between Status Solutions and Pulaski County School Board, fortified by the Board of Supervisors enduring commitment to safety, symbolizes a shared vision of nurturing growth, fostering security, and creating a future where education and well-being go hand in hand.
About Status Solutions
Status Solutions has built a reputation for being a master of situational awareness services, including lifesafety assurance, real-time security monitoring and data analysis, environmental awareness, and mass notification technologies. They carefully craft custom software solutions that give teams the awareness of what's happening, empower them to take action, and then provide the analysis that helps them adapt and stay ahead of threats, no matter how mundane or extreme. To learn more about Status Solutions, visit https://www.statussolutions.com or follow them on LinkedIn, Facebook, and Twitter. To learn more about Status Solutions Network, the innovative franchise opportunity and funding model for schools,
Pulaski County Public Schools believe:
All students must achieve at their highest levels
That every child will excel
Learning occurs best in an atmosphere of mutual respect
Schools must provide a supportive and safe environment for students to learn
We recruit, hire, and retain the best staff
We hold our teachers to the highest professional standards
Parents can make the biggest difference in students' learning
Families are critical to the success of students in school
For more, visit: www.pcva.us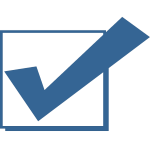 Commissioners & Cans Food Drive
Help fight hunger in Southwest Virginia
August 1 - 31, 2023
Commissioners of the Revenue offices across the state come together to collect food items for their local foodbanks.
Monetary donations go through https://www.feedingswva.org/donate-to-commissioners-cans/.
Most needed items:
Canned Meats
Canned Veggies
Canned Fruit
Peanut Butter & Jelly
Macaroni & Cheese
Hearty Meaty Soup
Pasta & Sauces
Cereal, Oatmeal
Condiments & Spices
Drop off items at the Pulaski Commissioner's Office or contact us to pick up from your county department. We are located at 52 W. Main Street, Suite 200 in Pulaski.
Contact: Sabrina Bishop (sbishop@pulaskicounty.org) or Terri Carter (tlcarter@pulaskicounty.org) or (540) 980-7750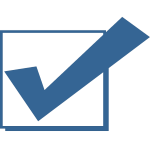 July 4th Veterans Remembrance Ceremony
The public is invited to attend the county's annual July 4th Veterans Remembrance Ceremony to be held at the Pulaski Theatre, located at 14 West Main Street, Pulaski, Virginia, beginning at 1 p.m. This event is sponsored by the Pulaski County Board of Supervisors and the Pulaski County Courthouses Exhibits Committee.
At this year's ceremony, local Vietnam Veterans will be recognized for their service to our country as we commemorate the 50th anniversary of the withdrawal of U.S. troops from Vietnam in 1973.
The event's guest speaker will be Ben King, Operations Director for the Virginia War Memorial. Local groups participating in the ceremony include the VFW Post #1184, AMVETS Post #40, Boy Scouts, Wilderness Road Chorus, and bagpiper, Andrew Meeks. The ceremony will conclude with a 21 gun salute and the playing of "Taps" on the lawn of the Old Historic Pulaski County Courthouse at the War Memorial. Refreshments will then be served and tours of the courthouse will be conducted by members of the Courthouses Exhibits Committee.
All veterans and their families are encouraged to attend as we remember and honor our local veterans and active members of our military.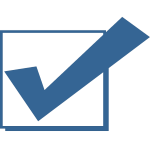 Pulaski County Parks & Recreation Friends and Neighbors
We wanted to connect with you as quickly as possible. We know many of you have heard the devastating news of the fire at the Randolph Park Pool facilities yesterday. The good news is that everyone is safe. We are beyond grateful for our Pulaski County First Responders, and all of the surrounding communities, who were quick to respond and take action.
We recognize that yesterday's events create a lot of questions from you regarding our Parks and Recreation operations. Please know that we are committed to serving our Pulaski County friends and neighbors and take that privilege seriously.
What you need to know today
Randolph Park remains open and available to the public.
The Evelyn Alexander Waterpark Aquatic Building is a complete loss. When you visit Randolph Park, you will find this area to be secured with fencing. Please respect these physical barriers and help us keep everyone safe.
All Parks and Recreation sports will continue as normal. All games scheduled next week, and moving forward, are a go!
All scheduled weekend baseball/softball tournaments will continue as normal.
All scheduled and future shelter reservations will continue as normal. All shelter facilities have been inspected and confirmed to be safe and accessible.
Walking trails, fields, playgrounds, shelters, public restrooms, the disc golf course etc. remain safe, accessible, and available for use!
The Evelyn Alexander Waterpark is closed until further notice.
How to contact us!
The Parks and Recreation offices will temporarily relocate our offices to the Bat and Ball Sports Complex at Randolph Park effective Tuesday, 05/30/2023. You can best access us by parking at the basketball courts and walking to the complex.
We recommend you call or text us before stopping by the office. We expect to be in transition most of the week and not in the physical office full time.
The Randolph Park Main Office line is not available. Please connect with us by EMAIL or TEXT until we have our new phones up and running.
Jenna Kinder
Program and Activities Manager
jkinder@pulaskicounty.org
TEXT: 540.744.6273
CJ Burgis
Recreation Coordinator
cjburgis@pulaskicounty.org
What's next?
Please allow us several days to regroup and put together all the information that each of you need regarding next steps. Our team is committed to having a great summer and look forward to connecting with you soon on how we're going to make that happen. Look for more information from us next week!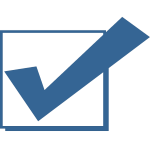 Historic Name Change of the Legendary Motormile Speedway
Wednesday, May 10, 2023, marks another big step in economic development for Pulaski County's growing tourism industry, as a long time fixture in the County, the Motor Mile Speedway, officially changes its name and becomes the Pulaski County Motorsports Park. Motorsports has changed over time, and so have many of the venues that host it. For the racers and race fans, that is exactly what has happened at the speedway in Fairlawn, Virginia. The newly named Pulaski County Motorsports Park has raised the bar and is providing race fans the chance of a lifetime to enjoy the best of the best drivers in NASCAR and IndyCar by hosting the Superstar Racing Experience, better known as the SRX Series.
Pulaski County, in partnership with the Rusty Wallace Racing Group, is pleased to further announce that on Thursday, July 27, 2023, THE THUNDER WILL BE IN THE MOUNTAINS OF PULASKI COUNTY, VIRGINIA!, as the Pulaski County Motorsports Park will be hosting the Superstar Racing Experience Series. This race will be carried live on ESPN's Thursday Night Thunder, with an anticipated viewership of approximately two million.
"SRX could not have picked a better track in a better community to host the Superstars of Racing, as we are known for having one of the most entertaining short tracks in the country and some of the best race fans in the world", stated Jonathan D. Sweet, County Administrator. "This new partnership marks our strong commitment to continue the long tradition of racing here in Pulaski County, and our desire to have our Motorsports Park become one of Virginia's prime tourism destinations as well as a world-class outdoor sports and event venue."
Mark Ebert, President and CEO, Wallace Racing Group, shared that race fans will have the opportunity to see and experience the thrills of watching superstars of racing maneuver their cars at high speeds with some of the country's best stock car drivers competing. Included will be legendary names in racing like Tony Stewart, Ryan Newman, Bobby Labonte, Kyle Busch, and Marco Andretti, just to name a few. "We are excited to work closely with SRX and Pulaski County", conveyed Mark Ebert. "The SRX Race will be amazing but that's just the start, we are truly a motorsports park! We have go-karting, IHRA Drag Racing, a world class racing experience and more, the Pulaski County Motorsports Park and the NRV are truly a destination for race fans of all ages."
The Pulaski County Motorsports Park is home to the Rusty Wallace Racing Experience features a 1/8th mile IHRA sanctioned drag strip, a .416 NASCAR sanctioned paved oval track, and the recent addition of a go-kart track.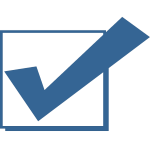 Broadband in Unserved Areas
All Pulaski County residents who reside in unserved broadband areas are encouraged to pre-register to show interest in fiber-to-home broadband internet to help ensure universal coverage and to finalize the construction sequence by All Points Broadband. Head to the link below to pre-register.