News
---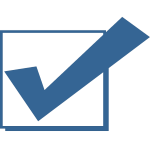 Pulaski County Parks & Recreation Friends and Neighbors
We wanted to connect with you as quickly as possible. We know many of you have heard the devastating news of the fire at the Randolph Park Pool facilities yesterday. The good news is that everyone is safe. We are beyond grateful for our Pulaski County First Responders, and all of the surrounding communities, who were quick to respond and take action.
We recognize that yesterday's events create a lot of questions from you regarding our Parks and Recreation operations. Please know that we are committed to serving our Pulaski County friends and neighbors and take that privilege seriously.
What you need to know today
Randolph Park remains open and available to the public.
The Evelyn Alexander Waterpark Aquatic Building is a complete loss. When you visit Randolph Park, you will find this area to be secured with fencing. Please respect these physical barriers and help us keep everyone safe.
All Parks and Recreation sports will continue as normal. All games scheduled next week, and moving forward, are a go!
All scheduled weekend baseball/softball tournaments will continue as normal.
All scheduled and future shelter reservations will continue as normal. All shelter facilities have been inspected and confirmed to be safe and accessible.
Walking trails, fields, playgrounds, shelters, public restrooms, the disc golf course etc. remain safe, accessible, and available for use!
The Evelyn Alexander Waterpark is closed until further notice.
How to contact us!
The Parks and Recreation offices will temporarily relocate our offices to the Bat and Ball Sports Complex at Randolph Park effective Tuesday, 05/30/2023. You can best access us by parking at the basketball courts and walking to the complex.
We recommend you call or text us before stopping by the office. We expect to be in transition most of the week and not in the physical office full time.
The Randolph Park Main Office line is not available. Please connect with us by EMAIL or TEXT until we have our new phones up and running.
Jenna Kinder
Program and Activities Manager
jkinder@pulaskicounty.org
TEXT: 540.744.6273
CJ Burgis
Recreation Coordinator
cjburgis@pulaskicounty.org
What's next?
Please allow us several days to regroup and put together all the information that each of you need regarding next steps. Our team is committed to having a great summer and look forward to connecting with you soon on how we're going to make that happen. Look for more information from us next week!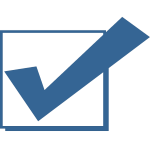 Historic Name Change of the Legendary Motormile Speedway
Wednesday, May 10, 2023, marks another big step in economic development for Pulaski County's growing tourism industry, as a long time fixture in the County, the Motor Mile Speedway, officially changes its name and becomes the Pulaski County Motorsports Park. Motorsports has changed over time, and so have many of the venues that host it. For the racers and race fans, that is exactly what has happened at the speedway in Fairlawn, Virginia. The newly named Pulaski County Motorsports Park has raised the bar and is providing race fans the chance of a lifetime to enjoy the best of the best drivers in NASCAR and IndyCar by hosting the Superstar Racing Experience, better known as the SRX Series.
Pulaski County, in partnership with the Rusty Wallace Racing Group, is pleased to further announce that on Thursday, July 27, 2023, THE THUNDER WILL BE IN THE MOUNTAINS OF PULASKI COUNTY, VIRGINIA!, as the Pulaski County Motorsports Park will be hosting the Superstar Racing Experience Series. This race will be carried live on ESPN's Thursday Night Thunder, with an anticipated viewership of approximately two million.
"SRX could not have picked a better track in a better community to host the Superstars of Racing, as we are known for having one of the most entertaining short tracks in the country and some of the best race fans in the world", stated Jonathan D. Sweet, County Administrator. "This new partnership marks our strong commitment to continue the long tradition of racing here in Pulaski County, and our desire to have our Motorsports Park become one of Virginia's prime tourism destinations as well as a world-class outdoor sports and event venue."
Mark Ebert, President and CEO, Wallace Racing Group, shared that race fans will have the opportunity to see and experience the thrills of watching superstars of racing maneuver their cars at high speeds with some of the country's best stock car drivers competing. Included will be legendary names in racing like Tony Stewart, Ryan Newman, Bobby Labonte, Kyle Busch, and Marco Andretti, just to name a few. "We are excited to work closely with SRX and Pulaski County", conveyed Mark Ebert. "The SRX Race will be amazing but that's just the start, we are truly a motorsports park! We have go-karting, IHRA Drag Racing, a world class racing experience and more, the Pulaski County Motorsports Park and the NRV are truly a destination for race fans of all ages."
The Pulaski County Motorsports Park is home to the Rusty Wallace Racing Experience features a 1/8th mile IHRA sanctioned drag strip, a .416 NASCAR sanctioned paved oval track, and the recent addition of a go-kart track.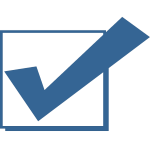 Pulaski County Rapidly Becoming Green Technology Hub
Pulaski County has long been the 'Center for Advanced Manufacturing and International Business', with many international and US headquartered companies choosing to site their manufacturing operations here. Environmentally conscience companies like Volvo, Tekni-Plex, Fontaine, Camrett Logistics, Red Sun Farms, Patton Logistics, Bimmerworld and more have located here and thrived amongst the County's triple bottom line approach to governance and the favorable and environmentally friendly business climate it affords
The most recent additions to Pulaski County's illustrious array of green-tech related businesses are MOVA Technologies (provider of a direct air capture system technology), located in the town of Pulaski; Trova Commercial Vehicles Inc. (creator of the electric spotter truck (E-Spotter) and an innovative driveline conversion program that converts commercial diesel chassis to electric (D2E)), located in the community of Newbern; and, Vegg Inc. (operator of sustainable vertical grow centers), located in downtown Pulaski.
"Pulaski County has been working with multiple private companies in the green technology arena and Climate-Smart sector for some time, and we are now seeing these companies position themselves to take the next steps in their business growth plans", stated Laura Walters, Chair, Pulaski County Board of Supervisors. "This week we are excited to learn that two of our local green-tech start-ups with extremely high-growth potential (MOVA Technologies and Trova-CV), were awarded entry into RAMP's (Regional Accelerator and Mentoring Program) Spring 2023 Cohort. The program will provide them resources that will strengthen their growth models, assist them with scaling their companies, and provide them with access to funding opportunities."
Pulaski County continues to work with and utilize public and private partners to further cultivate and advance the concept of becoming an indicated Green-Technology Hub for Southwestern Virginia. In particular, the opportunity exists to capture the CSA market, (Climate-Smart Agriculture) and provide a robust entrepreneurial ecosystem for this emerging industry sector to flourish. Considering Pulaski County currently hosts an array of synergistic companies in this space, prioritizes a triple bottom line governance approach, is partnered with and proximal to Virginia Tech's Controlled Environment Agriculture Innovation Center, and has identified CSA and green-tech as a priority focus to pursue, it appears logical for public and private institutions to continue to partner in and around Pulaski County to advance the concept of a Green-Tech Hub.
"We are proud that two of our innovative start-ups were selected for the five slots throughout the Roanoke and New River Valleys to join a distinguished cohort this Spring, and we are most excited to see where RAMP helps take these companies and the transformative technology they host", stated Jonathan D. Sweet, County Administrator. "This continuum of green-technology development in Pulaski County allows for climate-smart precision agriculture to be done within our community by providing access to renewable energy sources, carbon reduction technology, environmentally friendly commercial transportation of goods and renowned institutions of higher learning. There is not a more suitable and sustainable location for a green-tech hub to be planted and grown than here in Pulaski County, Virginia."
Founded in 2017 with funding from GO Virginia, RAMP has nurtured 31 startup businesses through 2021. In September 2020, RAMP received a major endorsement by the U.S. Economic Development Administration, which awarded nearly a $1 million grant to Valleys Innovation Council – a nonprofit organization dedicated to growing the region's innovation economy and to double RAMP's collective output.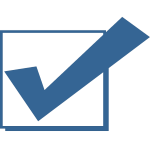 Pulaski Young Professionals
Anyone under the age of 40 is invited to attend the Young Professionals Event, sponsored by the Chamber, Pulaski on Main and Pulaski County.
All young professionals under 40 are invited! All industries welcome.
Tuesday, March 21 - 5:30 to 7:00pm
Salty Stash Distillery
4655 Cleburne Blvd.
Dublin, VA 24084
Reserve your spot today for this FREE event. Food and drinks provided. Register online at www.pulaskivachamber.org.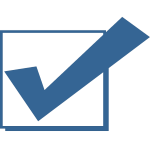 Pulaski County Board of Supervisors Issues "One Bag Challenge"
Pulaski County, Virginia, January 23, 2023 – Road Side Trash. This has been a hot topic recently for citizens and the Pulaski County Board of Supervisors share the same concerns regarding the trash that has accumulated on several of our County roads. Deliberate littering by individuals, as well as, debris from vehicles during transport have been the main culprits of this pressing issue.
The Board has been working with the Commonwealth Attorney's Office and Pulaski County Community Corrections Department to utilize individuals who need to perform community service hours as restitution from the courts, but unfortunately the availability has not been enough to keep up with the demand over the winter months.
The Board of Supervisors is very appreciative of recent efforts by the Pulaski County Public Service Authority (PSA) and County staff to provide extra aid in cleaning up the County's roadsides and Sheriff Mike Worrell and his staff are committed to continuing to issue citations to anyone caught littering.
In an effort to further address this issue, the Board is issuing a "One Bag Challenge" to the Town of Pulaski and Dublin Councils, the Pulaski County School Board, as well as all of our citizens to help combat this issue and pick up at least one bag of trash (multiple bags are always welcome!) along a littered area or roadway throughout the County. Participants are asked to take a before and after photos along with your bag(s) and send it to Laura Walters, Chair, Pulaski County Board of Supervisors, at lwalters@pulaskicounty.org. These photos will be posted on the County's website and social media outlets in an effort to recognize those who are setting a great example by displaying their Pulaski County Pride in our community by helping to keep our roadsides clean.
For those who are interested in participating, reflective safety vests, gloves, trash pickers and trash bags are available at the County Administration Building, located at 143 Third Street N.W., in the town of Pulaski, or you may contact your respective Board of Supervisor member to get supplies. All citizens who participate and submit photo proof will be eligible to win one of twenty $100.00 VISA GIFT CARDS through a drawing. The gift card drawing will be held on May 22, 2023, at the Pulaski County Board of Supervisors monthly meeting (participants do not have to present to win).
Please remember littering is illegal and totally unnecessary. We want to keep the County we live in clean and welcoming. Thank you in advance to citizens who participate in the "One Bag Challenge" or any future efforts to clean up the community. Also, keep in mind that safety is the first priority in this challenge, so please use caution when working around moving vehicles along the roadways.
Let the clean up begin!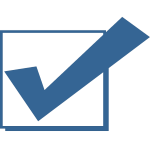 Broadband in Unserved Areas
All Pulaski County residents who reside in unserved broadband areas are encouraged to pre-register to show interest in fiber-to-home broadband internet to help ensure universal coverage and to finalize the construction sequence by All Points Broadband. Head to the link below to pre-register.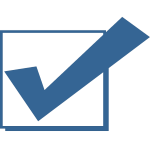 Courthouse War Exhibit Open Veterans Day November 11, 2022
The county's newest military exhibit entitled, "Remembering the Sacrifices for Freedom" will be open to the public on Veterans Day, Friday, November 11, 2022 from 1:30 p.m. to 3:30 p.m. This exhibit is located on the 3rd floor of the Old Pulaski County Historic Stone Courthouse, and features war artifacts and documents of local soldiers, war dioramas for WWII and Vietnam Wars, and many other unique items. Veterans are especially encouraged to come. Also, members of the Pulaski County Courthouses Exhibits Committee will be available to conduct tours for anyone wishing a tour of the military exhibit or a tour of all of the exhibits displayed on all three floors of the courthouse.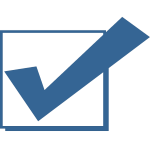 Pulaski County Receives International Award
Pulaski County Economic Development Authority, in partnership with the Pulaski County Board of Supervisors, was awarded the Workforce Developer Award from the International Trade Council as part of the 2022 Go Global Awards. Pulaski County, serving as Southwestern Virginia's Center of International Business, has focused on fostering a competitive world-class business environment to support existing international and domestic companies and be a strategic location for foreign direct investment and the reshoring of U.S. industries.
"A robust and talented workforce is the number one priority of today's businesses and industries, and is why workforce development has and continues to be a major focus of the Board of Supervisors and the Economic Development Authority," stated Jonathan D. Sweet, County Administrator. "Receiving such a prestigious international award is further confirmation that Pulaski County is hitting its mark of collaborating and innovating with our public, private and non-profit partners to solve the nuanced workforce challenges that exist in today's competitive environment."
The 2022 Go Global awards hosted more than 6,000 applicants from all around the world, representing 83 different countries. Of the 6,000 applicants, only 95 awards were bestowed and only 50 awards were given to public sector organizations. Pulaski County was highlighted for having the Best Workforce Development Program and was the only county in the United States to receive an award, as well as the only organization in the state of Virginia to receive an honor.
"It is such a testament to all of our workforce development partners in Pulaski County who work with us to cultivate our local talent and support the current and future workforce needs of our diverse businesses and industries", stated Michael Solomon, Director of Economic Development. "Our work with NRCC, our own CTE, the WIB and all their affiliates, and our local business efforts is what helped make this international recognition possible."
The Go Global Awards brings together hundreds of senior executives from some of the world's most innovative manufacturers, re-manufacturers and exporter of product and services; along with government trade and investment agencies, trade associations, chambers of commerce, venture capital firms and financial institutions. The 2022 Go Global award was bestowed by the International Trade Council on October 21, 2022, in Tallinn, Estonia, and was hosted by the Estonian Business and Innovation Agency.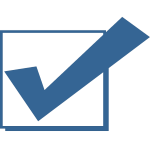 Pulaski County Board of Supervisors To Host Crisis Management For School Based Incidents Class
Pulaski County Board of Supervisors by way of the Pulaski County Emergency Management Department, will be hosting an AWR 148 Crisis Management for School Based Incidents in the Executive Training Room within the County Administration Building located at 143 3rd St. NW; Pulaski, VA, on October 14, 2022. The list of attendees include principals and key administrators within our school division, local law enforcement and SRO's, Emergency Management professionals, First Responders, County Administration and Administrators from various areas around the district.
"Student safety has and continues to be a top priority of the Board of Supervisors and is something they continue to support and encourage every way they can", stated Jonathan D. Sweet, County Administrator. "Hosting this event is just another example of their efforts to assist with the enhancement of our institutions' preparedness for an array of possible incidents and emergencies we hope never occur in our community."
The course will be provided tuition-free and be delivered by the University of Findlay and supported by the Rural Domestic Preparedness Consortium. The framework partners rural law enforcement, first responders, and local school systems in an 8-hour Department of Homeland Security-approved course designed to educate law enforcement personnel, school administrators and staff on the elements that would allow for an effective response to school-based emergencies. Topics covered include: Introduction to Incident Planning and Preparedness; Proactive Threat Mitigation; Incident Response; Incident Recovery; Vulnerability Assessment; Threat Assessment Management; Incident Defusing and Debriefing; Parent Reunification; and Anniversaries, Memorials, and "Copy-Cats".
We are thankful to be able to host this event and afford our agencies the training to better serve and protect our students here in Pulaski County and throughout the region", stated Brad Wright, Emergencies Management Coordinator. "This exercise also bolsters interagency cooperation and synergizes our collective resources for better preparedness and response if and when an incident may ever occur."
Schools in small, rural and remote areas across the country account for almost 23% of the total student population (more than 11 million students). Rural schools, law enforcement, and other emergency responders are sometimes limited in resources, thus it is imperative all key agencies effectively collaborate on planning, preparing, communicating, responding, and recovering from a school-based incident.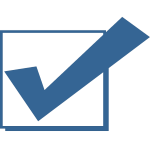 Pulaski County Board of Supervisors Awards 2022 Lead Through Service Scholarship to Gwendolyn Puckett
The Pulaski County Board of Supervisors and County Administration continues to fulfill their priority of fostering local leadership development and bolstering service to the community through the personal sponsorship of their Lead Through Service Scholarship. This year's selected recipient of the 2022 Lead Through Service Scholarship was Gwendolyn Puckett.
"It is important that we directly invest in developing our next generation of local leaders and cultivate a mindset in our youth of continued service back to their community," stated Jonathan D. Sweet, County Administrator. "The future of our County rests in the hands of these young developing local leaders, that will return to Pulaski County and one day serve as our teachers, our nurses, our business leaders, our entrepreneurs and our workforce that carries our community forward."
The competitive and most coveted local scholarship is awarded to a graduating Pulaski County High School student who demonstrates leadership through serving their community and plans to continue to contribute to the community upon completion of their formal education. The annual scholarship is in the amount of $2,500.00 and can be utilized at any two- or four-year institution or technical degree program.
"I am honored to contribute to this scholarship and more importantly the cause of investing in our County's future leadership," stated Laura W. Walters, Chair, Pulaski County Board of Supervisors. "This is an excellent way to help raise up future leaders and instill in them a better appreciation and value of service to their community. We can all help to develop future public servants by encouraging their volunteerism, offering them opportunities to serve their community, and by investing in them through education."
The annual competitive scholarship is funded personally by each individual member of the Board of Supervisors as well as the County Administrator, Assistant County Administrator and certain County staff who share in the vision of local leadership development. There are NO taxpayer's monies involved with this scholarship and contributions are entirely voluntary. The members of the Board of Supervisors are as follows: Laura W. Walters, Chair, Dirk I. Compton, Vice-Chair, Adam P. Hall, Jeff G. Reeves and Howard A. "Andy" McCready. The County Administrator is Jonathan D. Sweet and the Assistant County
Previous Lead Through Service Scholarship recipients are Ms. Breanna Lytton 2019, Ms. Jaelyn Szerokman 2020, Alex Turner 2021 and Ashlyn Kirtner 2021. The Scholarship has provided more than $18,000.00 in grant awards to graduating seniors of Pulaski County High School since its inception in 2019. Administrator is Anthony D. Akers.
Pulaski County is…Leading through Service.